To ensure peace of mind, The Breakers is committed to our Health & Safety Initiative as the well-being of our team, guests, members and community remains our top priority.
We continue to follow guidelines recommended by appropriate health authorities and safety experts, while elevating standards as best practices evolve.
Please be made aware that self-imposed reduced capacities are currently in place to prevent crowds and deliver a comfortable and spacious experience for guests. Per CDC guidelines, masks are not required for fully vaccinated visitors; individuals who are not fully vaccinated must wear a facial covering throughout all indoor public spaces, such as the hotel lobby, spa, restaurants and any retail store. If needed, disposable facial coverings are available upon request, or reusable masks may be purchased at select boutiques.
By making a reservation, guests affirm they meet the conditions set forth in the Guest Health Attestation before entering the resort or facilities.
Thank you in advance for your continued loyalty, patience and understanding; we look forward to warmly welcoming you to Palm Beach. 
---
Helpful Information and Resources: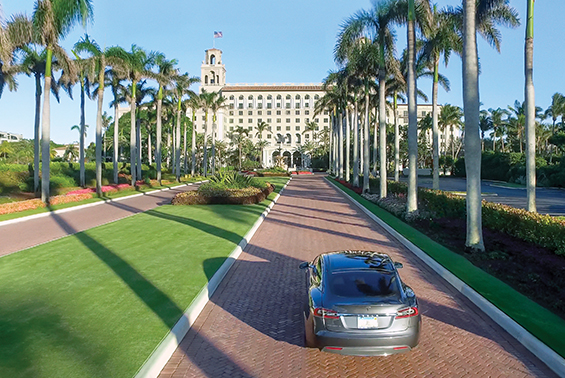 Testimonials: 
"Thank you and your extraordinary team for their hospitality, professionalism and over the top commitment. The COVID-19 related public health preparedness I witnessed throughout The Breakers property was second to none and clearly can be described as best in class. Because of your attention to detail and partnership with the Global Wellness Summit, we were able to demonstrate a 'new normal' by safely bringing together global leaders in a hybrid model." 
-Richard Carmona, M.D., M.P.H., FACS
17th Surgeon General of the United States - 11/16/20

"We so appreciate the tremendous job The Breakers team did to make our Annual Prayer Breakfast a resounding success. Sal Racicot and his event team went above and beyond to manage every detail, making our attendees feel safe and welcome ... the whole operation was organized very responsibly. The informed consent provided by The Breakers to all attendees was a welcomed means of communication between all parties and was appreciated. The socially distanced tables and seating also put everyone at ease."
- Timothy G. Coffield, Ph.D.
President/CEO, YMCA of The Palm Beaches - 12/15/20

"We held our final event of 2020 at The Breakers, who took safety to the next level. From individualized coffee service in the general session to the thorough deep cleaning of one-on-one meeting environments, The Breakers offered creative and proactive solutions to make our guests feel comfortable and secure. We learned a lot from the resort and are excited to use their best practices to raise the bar for our 2021 events. When holding a meeting at The Breakers, there is no question in my mind about the level of health and safety precautions in place. They take it seriously and make your well-being their top priority."   
- Danielle Bishop
CEO & Founder, HB Hospitality - 2/15/2021