Gift Cards
The gift of time well spent
A stolen hour in the spa, an unforgettable meal, a golf lesson that transforms his swing—give the present that's truly priceless.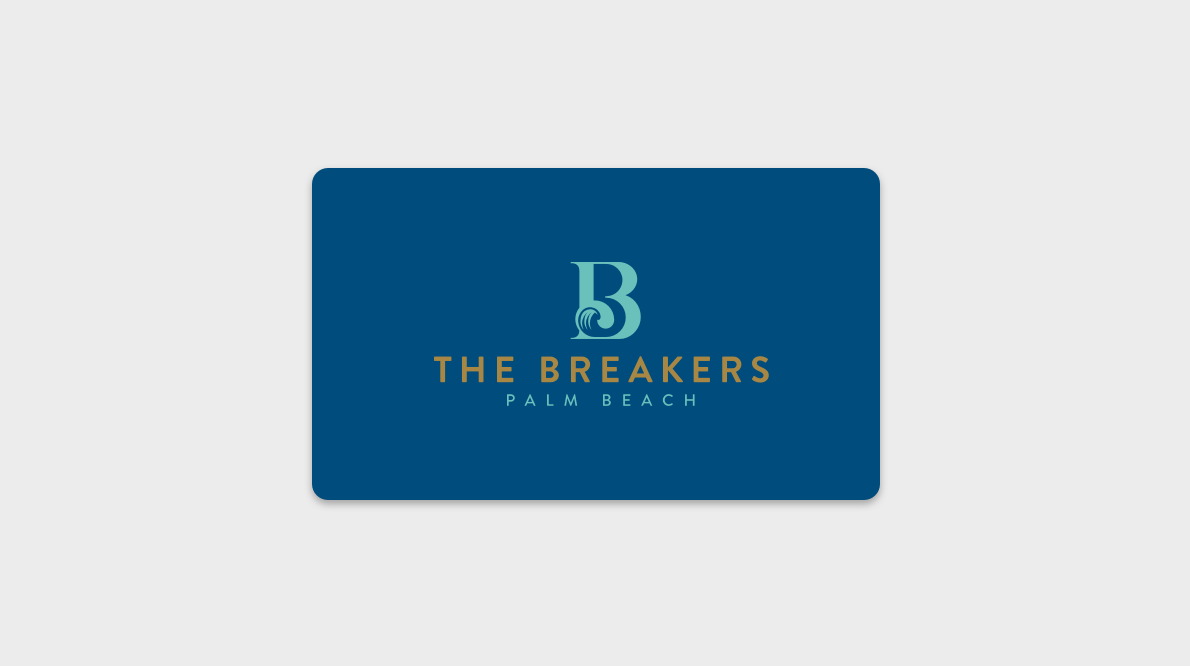 The Breakers Gift Card
Options are the greatest luxury. Our card is welcome throughout the resort and can be used toward your guest room or suite, or treat yourself at our spa, restaurants, bars, retail boutiques and more. 

*Please note: Gift cards ordered on October 16, 2019 will be processed on October 17, 2019.

For gift card orders outside of the U.S., please call (561) 659-8411 Monday thru Friday from 9 AM - 5 PM EST.